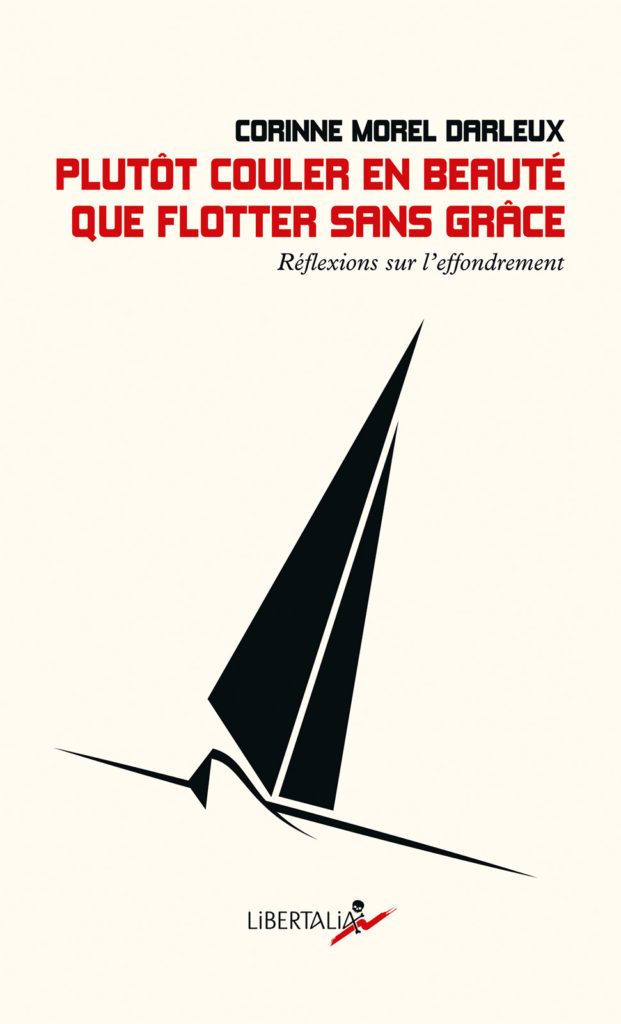 Sincerely happy to see my book travel across the Atlantic Ocean with the publication of this excerpt, translated by S. Cadene and kindly supported by Michele Guieu for the Stanford MAHB !
I am amazed to see how, among sailors, the happiness of sailing alone goes hand in hand with the love of the living world and its landscapes. Back ashore, Moitessier followed the creation in 1970 of the association "Les Amis de la Terre" by his friend Alain Hervé, who himself sailed around the world for three years. Moitessier also became involved in the fight against French nuclear tests in the South Pacific and later published, in 1980, an open letter asking French mayors to plant fruit trees along the roads in all villages: "fruit trees that would belong to all of us, including birds and bees" because "planting fruit trees is, on a modest level, participating to the creation of the world". All the logbooks I have read through echo those moments of communion, of wonder at the natural cycles of the sea, at the behavior of its inhabitants, at the celestial landmarks that guide us, and at the feeling of fullness that takes hold of the tiny floating cork's feeling that it is part of a vast giant.
This aesthetics of consciousness is difficult to grasp when you never leave the city walls, when you no longer see the sky change, when the seasons no longer exist. I have lived in the city all my life and when I left to live in the Diois region ten years ago, it's above all the shock of the return to beauty that hit me. Being able to gaze around and to refresh one's soul in the contemplation of a mountain, to discover that there really are four seasons as well as a variable weather with differences of several tens of degrees and seasonal products that come back. I rediscovered the desire for chimney fires in summer and that for tomatoes in winter, of a walk in the forest, of planting seeds with your nails full of soil, of a swim in a river. Experiencing with all your senses what the brain sensed through reasoning is the ultimate, crucial step towards sincere commitment: it makes all the difference between knowledge and understanding. It is finally what allows us not to get lost in endless criticisms of theory because this universe that we risk losing, at last, comes out of the intellect to befall in our hands: then we have to figure out what to do with it.
The separation of the wild and the obliteration of the beautiful in modern societies made of concrete, in working-class neighborhoods or in rural
commercial areas, is a despicable call to renunciation: when your gaze only falls on grey surrounding, concrete, rubbish and wasteland, what does that give you to defend? At what point, in an open-air dump, do you tell yourself that you shouldn't throw your cigarette butt, straw or can out of the window? In a garbage dump, one more piece of rubbish doesn't make much of a difference. On a grassy, or simply clean, ground, the uniqueness of the gesture gives it a greater share of responsibility. And even though I may feel a little ridiculous when I put my cigarette butt in my pocket in Paris or Marseille, I do it anyway: if I don't stop smoking, this gesture contains its small part of decency and behavior; because it would never occur to me to crush it on a walking path in the Vercors.
There is an organic link between exposure to beauty and its power to emancipate and dignify, as William Morris describes it when he says that he wants to "extend the meaning of the word art to embrace the configuration of all the external aspects of our lives," convinced that "there is nothing that participates in our environment that is not beautiful or ugly, that does not ennoble or degrade us". It is this same link that Élisée Reclus claims when he writes that "where the land has grown ugly, where all poetry has disappeared from the landscape, imaginations die out, spirits become impoverished, then routine and servility take hold of souls and dispose them to torpor and death". Aesthetic claims, whether architectural, artistic or cultural, are not some peripheral aspects of politics. Just as one can do the revolution in heels, dance in the rain or adorn one's lips with red to attend a trial, it is not a matter of chasing away pleasure or voluptuousness. Just as ecological sincerity is not about shivering in an itchy jumper, ideological purity is not measured by deprivation. Giving an austere and sullen speech is not always a token of seriousness. Forgetting one's femininity does not necessarily serve the feminist cause. And cutting off the political talk from what inspires the mind is the best way to isolate oneself from those to whom one wants to turn to. This is why we need to combine artistic creation, environmental concern and social criticism further. Because without a body, sight, touch or perfume, politics is devoid of what makes the most beautiful part of the human being, that is, his or her capacity to experience and transcribe what has been felt in order to share it. Deprived of its senses, politics is nothing more than a disembodied, lunar and, by extension, deserted discourse. At the crossroads between dignity and aesthetics, and against the theories of the immateriality of the soul, there is probably here again a new form of hedonistic spirituality to be explored.
Corinne Morel Darleux is a French writer and an eco-socialist activist. She has been engaged for fifteen years in politics, both at the institutional level as a regional deputy for the Left Party and on the field, alongside grassroots social and climate movements. She lives in the countryside, at the foot of the Vercors mountains, and writes for various magazines and independent media. Her favorite themes include politics and fiction, environmental and social issues, and the questioning of the modern notions of progress, competition and success. She recently published an essay "Plutôt Couler en Beauté que Flotter sans grâce" (Libertalia, 2019), and her first novel "Là où le feu et l'ours. Histoire de Violette", for young adults, will be released in May 2021. Her website: revoir les lucioles.
(Photo: Wikimedia Commons)